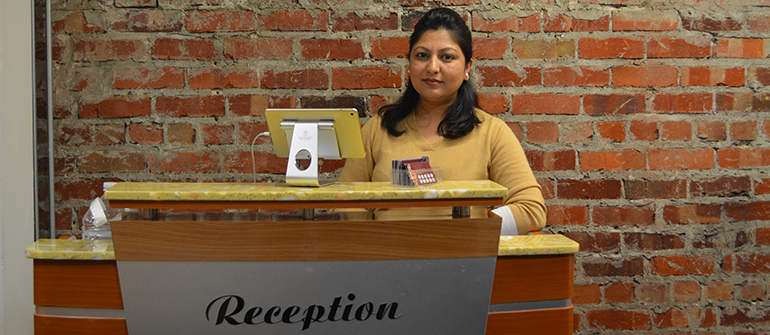 Owner: Aenis Rijal
Business: Sasa Eyebrows Threading
Address: 2013 Mission St. #104
Type: Beauty salon
Product: Eyebrows threading
What gave you your idea to start your business?
Having eyebrows in shape makes people look smart. Eyebrows threading is now a basic need, especially for women. I hope this business will help me earn a good living. 
What has your experience been opening a business in the Mission?
Before opening this business, I used to work in the Mission as an eyebrows threader. I have provided excellent customer service to residents of the Mission, and I now have loyal customers of my own small business.
How does your business/business idea relate to your life?
I am from Nepal, where eyebrows threading is popular. I have longtime experience in this field, as for many years I did eyebrow threading in Nepal. I love this business. 
Why should potential customers invest in small businesses?
Small businesses can offer excellent results. I always offer 100%.
Where do you see your business in five years?
I want my business to still be in the Mission.
What do you love about the Mission?
I love different kinds of people, different cultures and how people engage in their own unique way.